For whom and on what we are working.
Many well-known and multinational corporations of banking, trade, services and industry sectors already benefit from our solution-oriented approach and close cooperation with clients. The conception and realization of "Global Templates" as well as the coordination and execution of the rollout are part of our business.
The section below includes some of our clients and carried out projects.

LSG Sky Chefs
For many years, t.e.a.m. has been supporting LSG Sky Chefs in the field of process optimization based on SAP solutions.
Example of a successfully completed project:
Finance for All (FIFA):
Creation and rollout of a global template to support the processes in Finance (SAP ERP FI), Controlling (SAP ERP CO), Materials Management (SAP ERP MM) and Sales (SAP ERP SD).

Hays PLC
Automation Contracting:
In the contracting business (placement of freelance specialist resources to a large number of customers in a wide range of industries), the entire back-office process as well as the process for recording and approving services was digitalised. A key element of this digitisation was the new app called 'Hays MyTime', which can be used on IOS and Android or on the web.

Deutsche Börse Group
t.e.a.m. has been a strategic supplier of Deutsche Börse Group for many years and is, among other things, responsible for the conception and implementation of the following solutions:
SAP R / 3 and SAP ERP (Extension of the solution, optimization of use)
SAP Customer Relationship Management
SAP Business Warehouse
SAP Corporate Finance Management
SAP Supplier Relationship Management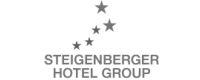 Steigenberger Hotels AG
Steigenberger Hotels AG is one of the leading hotel companies in Europe.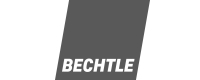 Bechtle IT-Systemhaus GmbH & Co. KG
Bechtle's business model combines IT services with direct distribution of hard- and software.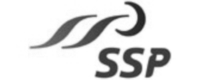 SSP Deutschland GmbH
SSP Deutschland – The Food Travel Experts – is the leading service provider in traffic gastronomy.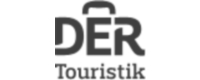 DER Touristik GmbH
DER Touristik, the tourism division of the REWE Group, is one of the leading tourism groups in the German-speaking region with sales of € 4.7 billion and 6.500 employees in the year 2012.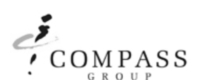 Compass Group Deutschland GmbH
Compass Group Deutschland is the market leader for catering and food services and one of the leading providers of support services in Germany.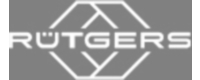 RÜTGERS Holding Germany GmbH
RÜTGERS Group is Europe's leading manufacturer of chemical raw materials made from coal tar and has eight international production sites.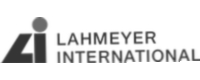 Lahmeyer International GmbH
Lahmeyer International* is one of the leading engineering companies for multidisciplinary tasks. Governments and governmental agencies, utilities, industrial corporations, investors and international financing institutes all value Lahmeyer as a reliable partner for their projects.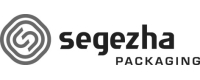 SEGEZHA Packaging
As a leading global paper sack supplier Segezha Packaging provides integrated paper sack and filling solutions to five key sectors: building materials, human food, chemicals & minerals, agricultural products and waste & recycling.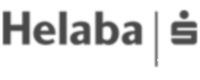 Landesbank Hessen-Thüringen Girozentrale
Helaba is one of Germany's leading banks with a business volume of about € 200 billion and a total of about 6.500 employees. Its twin corporate headquarters sites in the Rhine-Main area and in Erfurt give it a robust foothold in one of Europe's strongest growth regions.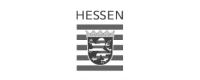 Hessische Zentrale für Datenverarbeitung
The Central Data Processing Agency for Hesse (HZD) is the central IT service provider for the Hessian state government since 1970.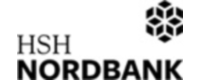 HSH Nordbank AG
HSH Nordbank as a "bank for entrepreneurs" focuses on the target group of owner-managed companies of the upper German Mittelstand and their owners.