Partnerships.
At t.e.a.m., business partnerships are based on mutual recognition, trust and respect. A cooperative and supportive partnership is maintained with the following partners.
SAP Services Partners
Since November 2001, t.e.a.m. Consulting AG has been an official "SAP™ Services Partner", thus continuing the fruitful long-term partnership with SAP AG.
t.e.a.m. qualified for "SAP™ Services Partner" because of the comprehensive experience and proven expertise in implementing SAP platforms for clients successfully.
SAP Services Partners are selected according to strict criteria and support SAP clients in services related to the implementation and maintenance of SAP solutions. The focus of their competence and consulting is on the implementation of SAP ERP (SAP Product Lifecycle Management, SAP Financials, SAP Human Resources), SAP Customer Relationship Management, SAP Supply Chain Management, SAP Supplier Relationship Management and mySAP Business Intelligence.
This form of partnership creates synergies between SAP AG and its partners:
Solutions of SAP AG are combined with the process and business sector knowledge of the partner to develop and implement customized business strategies for the customer. Furthermore, SAP AG supports its partners with knowledge transfer and additional qualifications.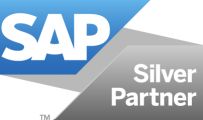 German SAP™ User Group e.V.
The Deutsche SAP™ Anwendergruppe e.V. is an information forum for all connected SAP users. Its goal is to contribute to developing functional add-ons and improvements of SAP products to meet the requirements of the users. Direct contact between the SAP AG and its partners form the basis for a successful cooperation. t.e.a.m. is actively engaged in various DSAG-groups.