Deutsche Börse Group
For many years, t.e.a.m. has been a strategic supplier of Deutsche Börse Group and is, among other things, responsible for the conception and implementation of the following solutions: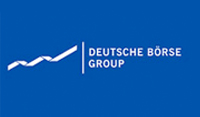 Solutions.
SAP R/ 3 and SAP ERP (Extension of the solution, optimization of use)
SAP Customer Relationship Management
SAP Business Warehouse
SAP Corporate Finance Management
SAP Supplier Relationship Management
t.e.a.m. is also part of the Deutsche Börse Group's "Optimized Support Concepts" and supports a substantial part of the company's SAP landscape. Furthermore, since August 1, 2010, t.e.a.m. has been solely responsible for the support of the Application Management (ITIL compliant) of following SAP solutions:
SAP Enterprise Resource Planning (ERP)
Finance and Controlling (FI, CO)
Project System (PS)
Cross Applications (CA)
Human Resources (HR)
Sales and Distribution (SD)
Materials Management (MM)
Plant Maintenance (PM)
SAP Supplier Relationship Management (SRM)
SAP Business Warehouse (BW and BWA)
In this context, tasks and functions fulfilled by t.e.a.m. include service delivery, incident management, change management, release management and business consulting.
The company.
One of the largest exchange organizations worldwide. Their business covers the entire process chain from
securities and derivatives trading,
clearing,
settlement and custody,
through to market data
and the development and operation of electronic trading systems.
About 3,300 employees serve customers in Europe, America and Asia.
Deutsche Börse operates offices in
Germany,
Luxembourg,
Switzerland,
Spain,
Czech Republic
and the USA
plus, further representative offices worldwide.